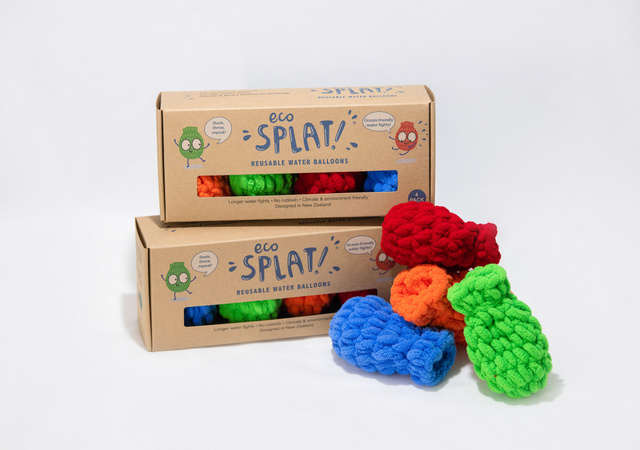 Single-use water balloons produce more than 3.2 billion pieces of rubbish every year! EcoSplat is changing that with reusable water balloons: more fun, no rubbish. Introducing waste-free water fights: Each EcoSplat reusable water balloon replaces more than 3,000 single-use water balloons. Just dunk, throw and repeat for endless fun and environmentally-friendly water fights!
EcoSplat provides an alternative to single-use water balloons, allowing environmentally conscious parents fun that aligns with their family's values. "Our reusable water balloons provide a way to embed sustainability into the lives of our tamariki."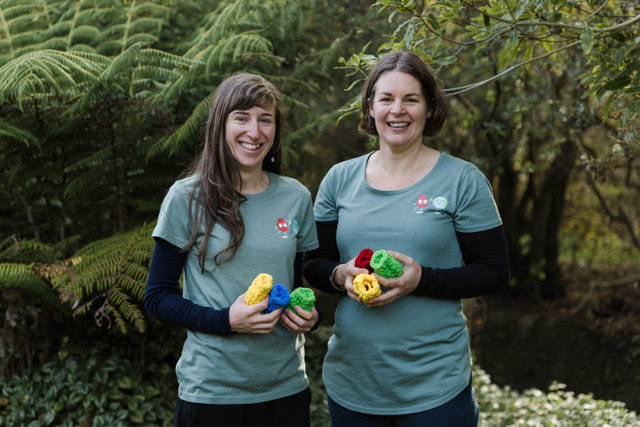 Founders Anthea Ibell and Helen Townsend believe that SŌC aligns with their vision of educating on the issues with single-use products and the potential that individual actions have on bringing circular economy changes.