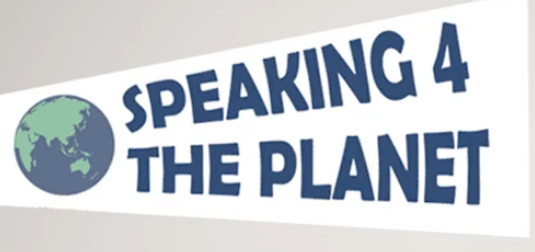 Speaking 4 the Planet (S4P) is a public speaking, spoken word and visual arts competition. It provides opportunities for students to express their ideas for a better world.
With the UN's World Environment Day theme as a starting point, students prepare and deliver punchy, quirky, creative and pointed speeches, spoken word performances, impromptu dramas or artworks. They are designed to influence the thoughts, emotions and actions of the viewing audience and, of course, the judging panel.
This will be the 4th year S4P has been held in Christchurch. The competition finals are on Friday 1 July. Keep an eye on the SŌC website for more details as we assemble the programme for this year. Coverage of competitions held in previous years is found from this page. Or follow us on Facebook.
If you have any questions relating to Speaking 4 The Planet please email Jocelyn at chchnzaee@gmail.com.
SŌC hosts S4P in association with the NZ Association for Environmental Education. Environment Canterbury is the principal sponsor of Speaking 4 the Planet through its Waitaha Action to Impact Fund.