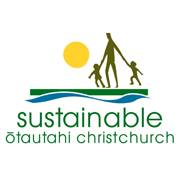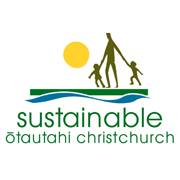 Sustainable Ōtautahi Christchurch (SOC) is an incorporated membership society, formed in 2005, which carries on the vision of two previous local voluntary organisations, Sustainable Cities Trust and Christchurch-Ōtautahi Agenda 21 Forum.
Former members of both those groups are involved, along with a new generation of Christchurch people, who work towards the bold vision of Christchurch people "practising, living and demonstrating sustainability in all that they do."
SOC's registered charitable aim, which recognises Te Tiriti o Waitangi/The Treaty of Waitangi as a foundation, is to actively contribute within Ōtautahi-Christchurch to opportunities and means for achievement of long term sustainability. In trying to make a difference, and head that direction, SOC members seek to:
ensure that all people have their basic needs satisfied,
so that they can live in dignity, in healthy communities,
while having the minimum adverse impact on natural systems,
both now and in the future.
Our Annual General Meeting, which elects an executive committee from the membership, is held in June.
Click here for information on the SOC Constitution.
Click here for details about how to join our email list, or facebook page, or to become a member.
Patron – John Peet

John Peet was born in the UK and has been living in Christchurch, New Zealand for the last 50 years. John has a BSc in Chemical Technology, a PhD in Chemical Engineering and has worked in the petroleum industry. He is a Retired Senior Lecturer in Chemical and Process Engineering at the University of Canterbury, where his main focus over the last two decades was sustainable development.
John is the author of Energy and the Ecological Economics of Sustainability and papers on systems, sustainability and the ethical requirements of stakeholder involvement. Since retiring from the University of Canterbury, John works closely with a number of local, national and international non-government organisations on issues of sustainable development.
Committee Members
Chairperson – Colleen Philip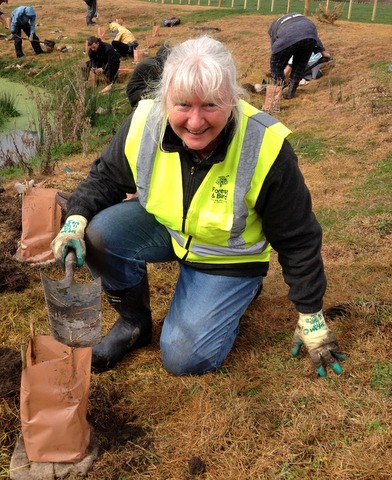 Sustainable Ōtautahi Christchurch looks to find core and critical pathways to a strongly sustainable future for Christchurch/Ōtautahi and our environs in partnership with other individuals, groups and agencies attempting to do the same.
After years spent trying to defend nature including as Chairperson of the North Canterbury branch of Forest & Bird for three years 2015-18 I have decided my time and energy would best be used in trying to help re-organise humanity so we pull back and give nature space; room to breath and survive. My work at Orana Wildlife Park crystallises for me the links from the local to the global.
SŌC is a "think tank with attitude" that ACTS and it fits perfectly with my aspirations and ideas about work needed to shift humanity from our self- destructive path. Please join us.
Secretary/Treasurer – Dave Evans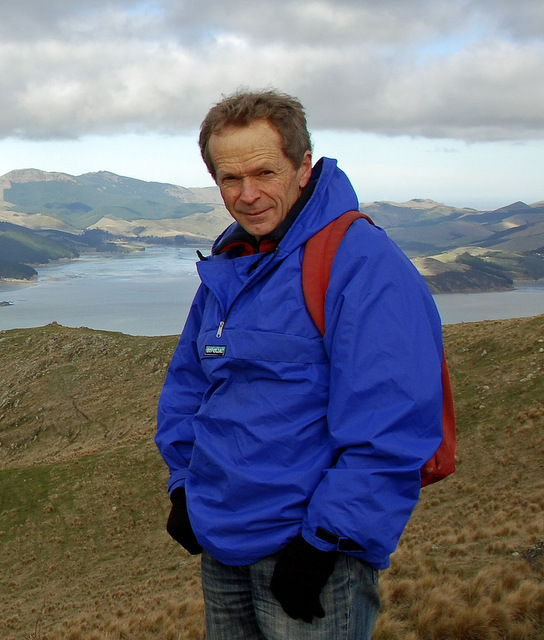 I have been on the SŌC executive for the past 13 years, ever since I reduced my working week to 3 days and thought "now I have plenty of time for voluntary work". At the time I had been on the Travis Wetland Trust for several years, but realised that looking after nature on a local scale was potentially futile if the sustainability of our lifestyle was not addressed. Thirteen years later that necessity is even more apparent and SŌC has done a great deal to contribute to a wider awareness of the precariousness of our civilisation.

I also contribute to climate change action groups in the city, most recently to Extinction Rebellion. If we don't react urgently to the climate and ecological emergency we are in then the future of our own species, along with the other species we share this planet with, is in grave doubt. No matter what we do I believe we will face ongoing societal turmoil and the best way to cope with that is to build strong communities to provide mutual support. With this in mind I am also on the council of the WEA and contribute to the operation of some other educational organisations in the city. It's organisations such as these, including SŌC, that give us the best chance of remaining intact and civilised over the next decade.
Anthea Madill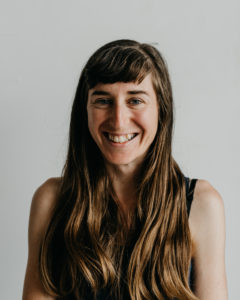 I have a background in Marine Biology and Conservation and have worked in environmentally focused impact businesses in Ōtautahi for 3 years. After starting my own business focusing on sustainability education, I realised the need for cross silo conversations and collaborations. No real positive change will happen if we are all trying to do things alone.

Sustainable Ōtautahi Christchurch has provided me an opportunity to engage in sustainability on a wider scope. I've been able to be a part of, contribute to, and facilitate conversations around climate action and explore realistic solutions that we can implement locally. I have discovered that there is a large group of people that want to be a part of the solution but don't know what the available pathways and mechanisms for change are. For me, SŌC is the cross sector, cross industry and cross-party organisation that can help find those drivers for change. This is both through supporting people and organisations that are already doing great work around the city and finding and filling the gaps.
Rosemary Neave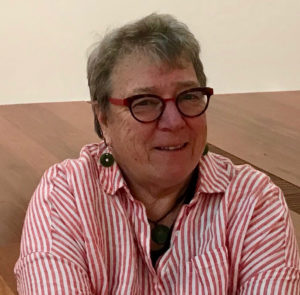 I am a passionate networker – sharing information that can help people make choices. I love the internet and social media and mailchimp which gives us the skills to do that.
I am also passionate about bringing about positive change for people and the planet. We are at a critical moment in history, and it is important that we act for future generations.
Kat Miller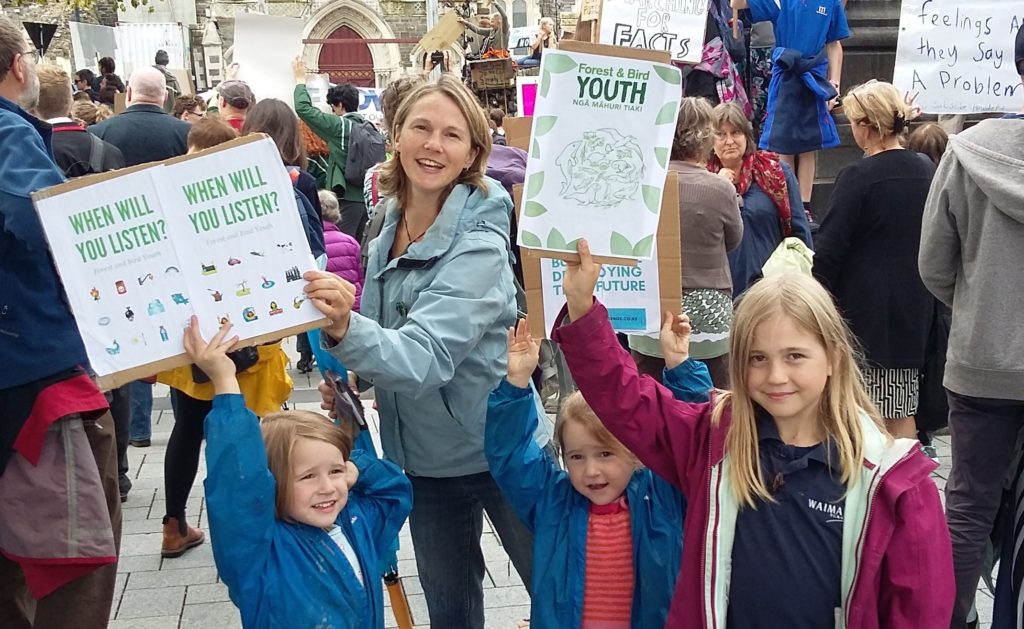 I have had my experience in sustainability described as being eclectic.
I am from a farming background and have always enjoyed using my creative brain to cherish and extend the life of everything I own. I have travelled around the world and enjoy connecting and learning about other cultures.
Now, I am an environmental scientist and I understand the challenges businesses are facing. There is a shift in how the world operates. Lifestyles have become so stressful and we have become so materialistic, brainwashed by consumerism. Businesses should be there to support communities not the other way around.
I understand the challenges of raising young demanding children. I have five-year old twins! But children also keep life real. My three eco-warrior children love to laugh and enjoy nature. We live as sustainably as possible and my children enjoy being the guardians of second hand toys and clothing.
I am passionate about making living sustainably as easy as possible. We don't need to change as individuals. We will be able to connect with each other and comfortably be ourselves. Life will be about communities, wellbeing and accepting the diversity each individual contributes.
Together we can make our lives amazing.
Ehara taku toa i te toa takitahi engari he toa takimano.
Peter Wells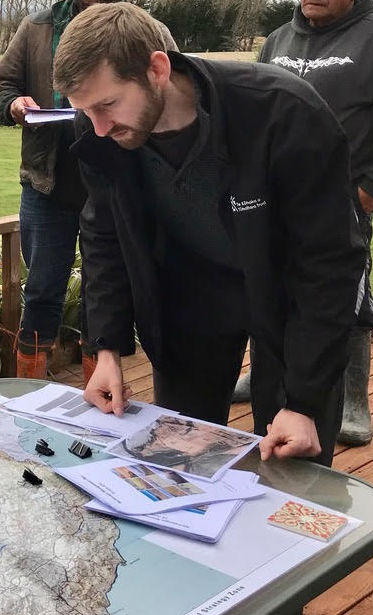 Based in Christchurch, Peter works at the crossroads of arts and ecology to create places that bring out the best in people. Specializing in public food forests, Peter has worked extensively with the Food Resilience Network on the Ōtākaro Orchard project and opportunities in the Ōtākaro Avon River Corridor. Alongside SOC he assists with governance for the Soil & Health Association and Kiwiburn's Arts Committee.
Joyce Yager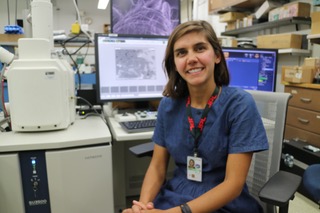 Joyce is a recent transplant from Los Angeles, where she earned her PhD in Earth sciences after completing undergraduate studies in marine science, biology, and geology in Miami. Her work on past intervals of increased carbon dioxide in the atmosphere and associated global environmental effects, such as loss of oxygen in the oceans and mass extinctions, fuels her interests in rapidly curbing modern fossil fuel emissions.
The barriers to sustainability and carbon footprint reductions of personal, business, and nation-wide practices led Joyce to join the SŌC executive, to learn about and facilitate emissions and waste reductions around Christchurch, with a hope of employing these practices on a wider scale over time. Joyce is passionate about shaping policy, which she sees as key to saving the Earth's surface environments. She is motivated by a passion for human equity and preserving the planet for all species that inhabit it.
Ben Jassin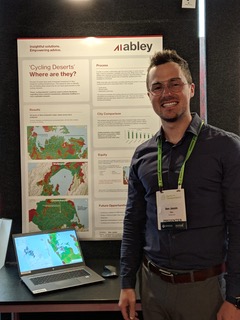 Prior to moving to New Zealand in 2018, Ben grew up in Chicago, USA and studied civil engineering at the University of Miami in Florida (where he met Joyce, his fantastic partner and fellow SŌC executive member). As a transportation engineer, Ben has always been fascinated by the complexities of how people get around. He is acutely aware that transport is not only a significant portion of our carbon emissions, but is also one of the key sectors that we must target for carbon reduction if we are to reach our climate goals. When he's not planning or designing pedestrian and cycling infrastructure at Abley in Christchurch, you can find him kitesurfing on the Avon Heathcote Estuary as much as possible.