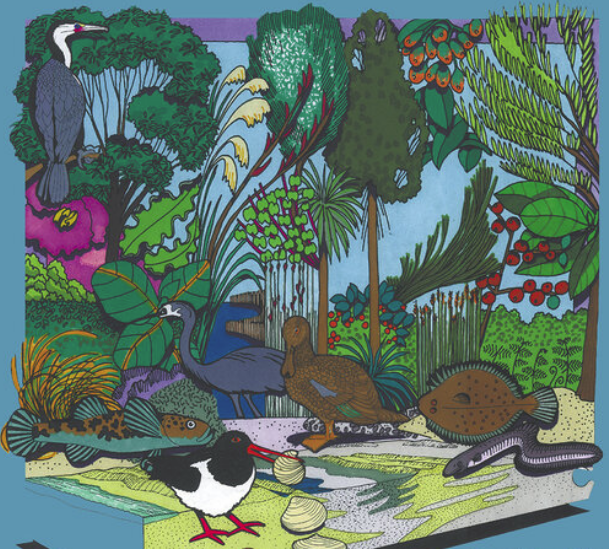 The Sustainable Ōtautahi Christchurch AGM will be on Thursday May 27th at 7.30pm, venue WEA, 59 Gloucester St.
The speakers at the SOC AGM will give the fascinating story of the Ōtautahi Christchurch Indigenous Ecosystem Mapping which gave us the native plant guides for greater Christchurch put together by Di Lucas with local scientists – commissioned by our very own SOC.
New Zealand was one of the first nations to sign up to the Convention on Biological Diversity (CBD) at the Earth Summit in Rio de Janeiro, Brazil in 1992 and then to ratify this. This Convention recognised for the first time in international law that the conservation of biodiversity is "a common concern of humankind" and has been hugely influential in conservation policies and action globally.
But even back in New Zealand in 1992, it was a struggle to get understanding of biodiversity and its value, and to get mainstream local recognition and pride in our own biodiversity, our natural heritage.
But SOC, (then the Christchurch-Otautahi Agenda 21 Forum, with Diana Shand who had been at the Rio Earth Summit), was a key player in interesting and motivating people through what was its very first project commissioning the indigenous ecosystem mapping which gave us the native plant guides for Christchurch) put together so brilliantly by Di Lucas with local scientists.
This SOC "biodiversity project" was launched in 1995 and the guides can be said to have changed the 'nature' of Christchurch. But it would not have happened without the great support from local leaders in community boards …and many others.Now 26 years later we celebrate both its history and impact as well as help Di Lucas launch its online presence.
Di will talk about her work mapping the local ecosystems and guiding people who wanted to plant appropriately for their place and to nurture local plants and wildlife. We will celebrate with her the success so far and the re-launch of the project in its 2021 form.
The ecosystem mapping dataset is available in an easy to explore form on the CCC website. This online map links to detailed planting guides useful for restoration projects, landscape design, and school and backyard projects.
Diana Shand will relate the story of the history and impact of the project, and there will be an open mic for others to reminisce on the significance of this work and the potential looking forward.
This meeting will follow a brief SOC AGM starting at 7.30pm and finishing no later than 8pm.
Everyone welcome.