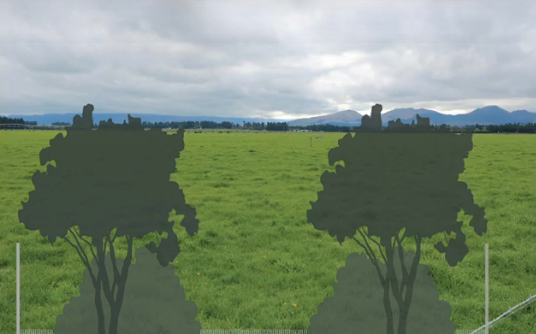 At this public meeting run by SŌC in association with 350.org Di Lucas introduced us to on-farm shifts that are realistic and potential game- changers for farmers. Di and her team are designing solutions to fit within farm plans that make climate mitigation goals achievable within the farm gate.
Her talk was filmed and the first chapters are available to view here.
Di also made a strong case against the proliferation of pine planting in Aotearoa/NZ showing conclusively how pines are a net emission burden rather than a climate change solution. Areas of native biodiversity being protected and restored is a valid solution. Integrated Farm Plans involve mitigation and insetting, rather than offsetting.
Di is supported by Steffan Kraberger in this view of pines. His research demonstrates the wildfire hazard of pines. He spoke at the Tuesday Club on November 5th. View his talk here.
Another excellent article by Di Lucas – Radiate Pine Plantations – a bandaid to nowhere.