Christchurch City Council would like your feedback on how best to meet the current and future challenges for resource recovery.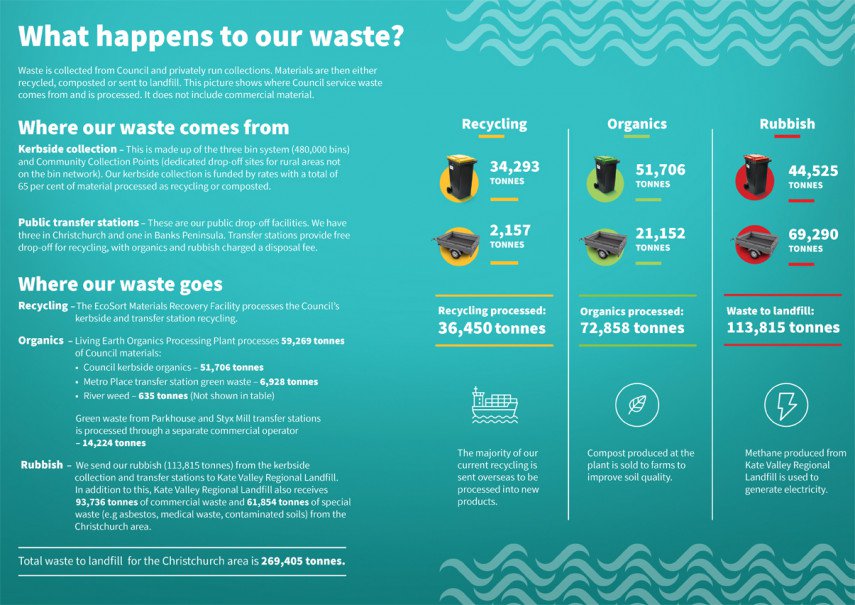 A 'drop in' session about the Draft Waste Minimisation and Management Plan 2020 is being held at Tūranga, central library, (Spark Place/ground floor) Tuesday 18 August 4pm-6pm. Staff will be available to answer your questions. Short presentations will start at 4.30pm and 5.30pm
Submissions can be made until 31 August 2020 and Hearings are scheduled for mid-September. The consultation document can be accessed here. The CCC waste assessment can be accessed here.