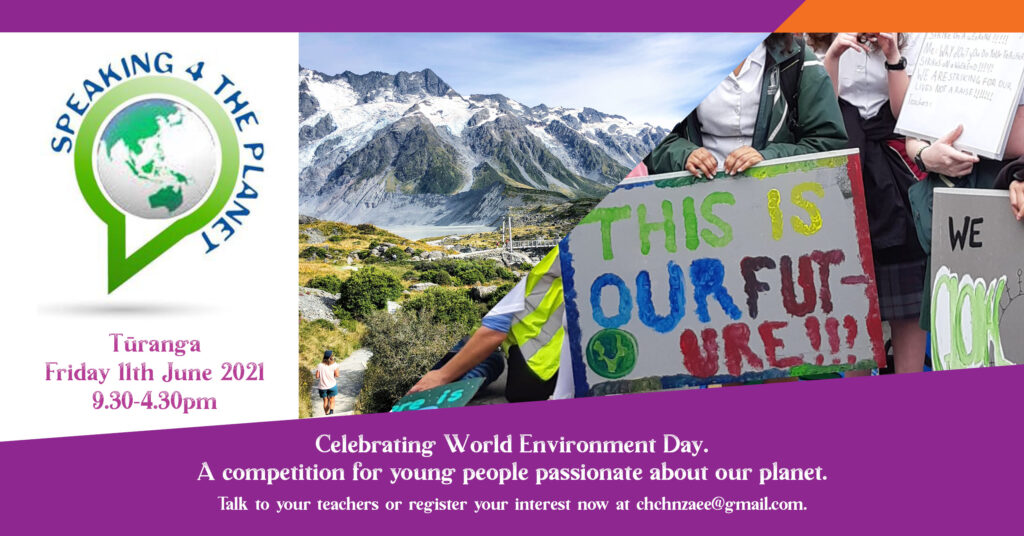 Speaking 4 the Planet is an art-based competition offering students in years 7-13 + early tertiary, an opportunity to address sustainability issues creatively. This is the third year this event has run in Christchurch.
Students have the opportunity to submit entries to one of the following categories:
Public speaking (prepared speech)
Spoken word poetry
Visual art
Impromptu Drama (group event)
TikTok video
The live event – Tūranga, Friday 11 June – provides a space for students to express themselves and their feelings for the environment based on the World Environment Day 2021 theme of Ecosystem Restoration. They give voice for the natural world – they speak for our planet.
The competition is open to learning institutions and individuals in the greater Christchurch areas and is for students aged 11-24 (Years 7-13+).
The closing date for registrations of interest is May 7th with formal entries required by May 31st.
Detailed information on the categories, judging and how to enter will be provided on registration. To find out more contact Jocelyn chchnzaee@gmail.com or Colleen info@sustainablechristchurch.org.nz. 
SOC is partnering with NZAEE (Canterbury branch) on this initiative with generous support and sponsorship from Environment Canterbury, Christchurch City Libraries, CWEA, Earth Sea Sky, Orana park, Ara Institute and Trees for Canterbury.