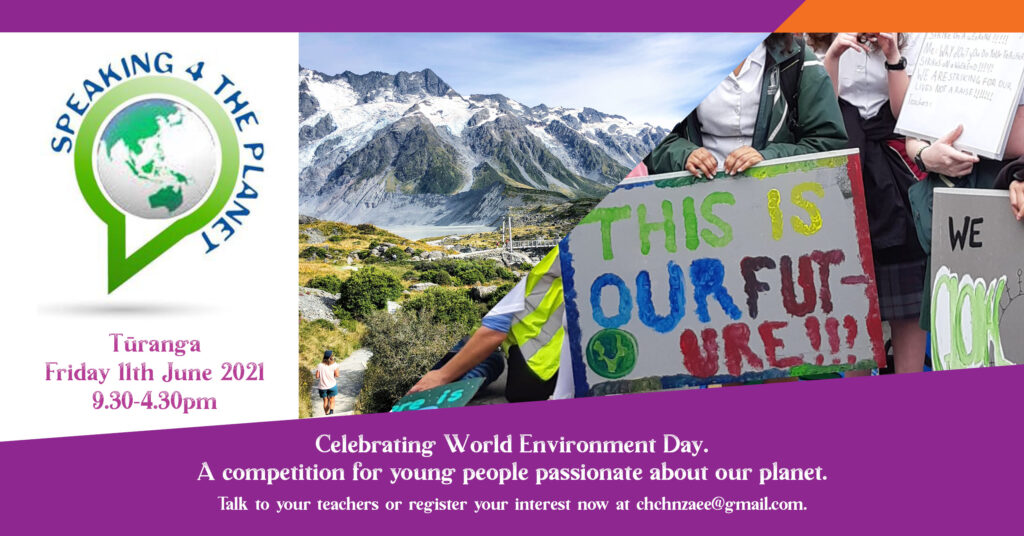 Speaking 4 the Planet is an art-based competition offering students in years 7-13 + early tertiary, an opportunity to address sustainability issues creatively. This is the third year this event has run in Christchurch.
Students have the opportunity to submit entries to one of the following categories:
Public speaking (prepared speech)
Spoken word poetry
Visual art
Impromptu Drama (group event)
TikTok video
The live event at Tautoru / TSB Space Tūranga, Friday 11 June – provides a space for students to express themselves and their feelings for the environment based on the World Environment Day 2021 theme of Ecosystem Restoration. They give voice for the natural world – they speak for our planet.
Our young competitors in the speeches, spoken word and impromptu drama need an audience. Be part of this wonderful day! Enjoy the art works on display and the community spirit of the event.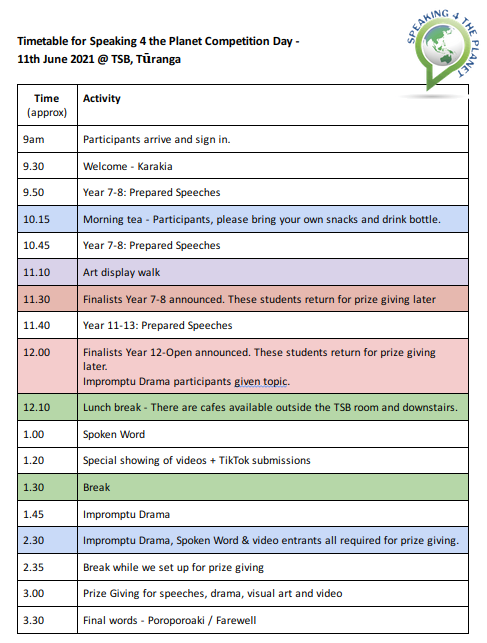 SOC is partnering with NZAEE (Canterbury branch) on this initiative with generous support and sponsorship from Environment Canterbury, Christchurch City Libraries, Canterbury Workers' Educational Association, Earth Sea Sky, Orana Park, Ara Institute and Trees for Canterbury.