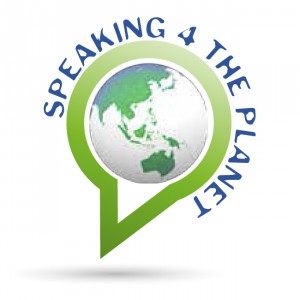 Celebrating World Environment Day June 5
Speaking 4 the Planet (S4P) is a public speaking, spoken word and visual arts competition created to provide opportunities for students to express their ideas for a better world.
With the UN's World Environment Day theme as a starting point, students prepare and deliver punchy, quirky, creative and pointed speeches, spoken word performances, impromptu dramas or artworks designed to influence the thoughts, emotions and actions of the viewing audience and, of course, the judging panel. Since 2013, high school students in NSW, Australia have been participating in S4P competitions. Educator Phil Smith created the competitions as a way of highlighting World Environment Day (WED), which is run by the United Nations Environment Programme.
The 2021 Christchurch-based competition followed on from the successful inaugural competition held on June 7, 2019 and an online competition in 2020.
The results of the Friday 11 June 2021 competition day are here.
For the 2021 competition there were 3 age sections with different competition categories.
Years 7-8 [Intermediate] – prepared speech, art, impromptu drama and TikTok
Years 9-11 [Secondary] – prepared speech, art, impromptu drama and TikTok
Young Adult Open (ages 16-24) – prepared speech, spoken word, art, impromptu drama and TikTok
Wanting to see the final cut after judging? We are grateful to Christchurch City Libraries team who have organised a travelling exhibition of the artworks selected by the judges as finalists in this year's competition. The exhibition will move around the various libraries within the network until 3 September beginning with Tūranga from June 11-17 June. The exhibition will then move as follows:
Upper Riccarton – 18 June
New Brighton – 25 June
Linwood – 2 July
South Library 9 August – 3 September.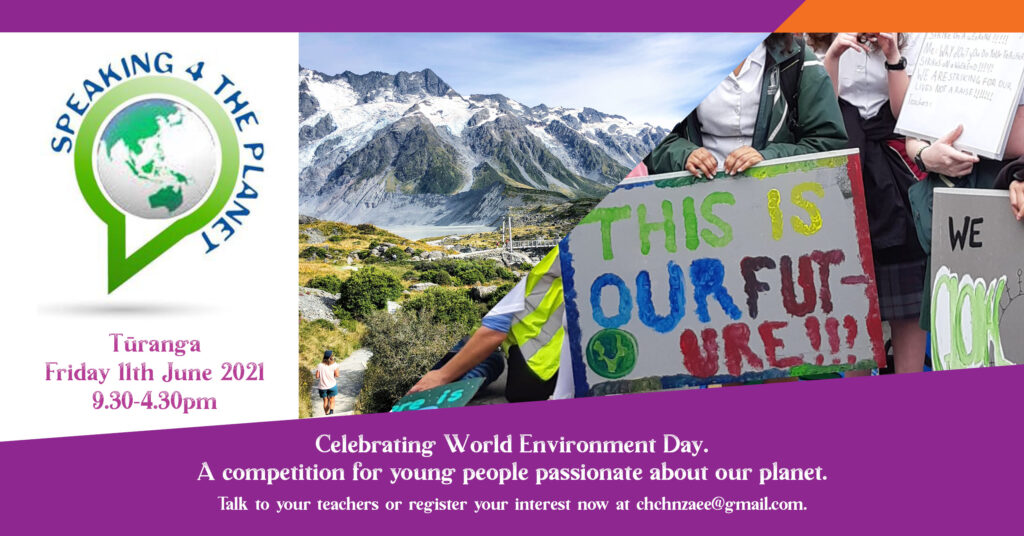 Thank you on behalf of the organisers (Sustainable Ōtautahi Christchurch and NZAEE, Chch Branch) to our wonderful sponsors and supporters.
For further information please contact Jocelyn E: chchnzaee@gmail.com M: 027 222 0395. Promotional poster here.