Written by Kate Horrell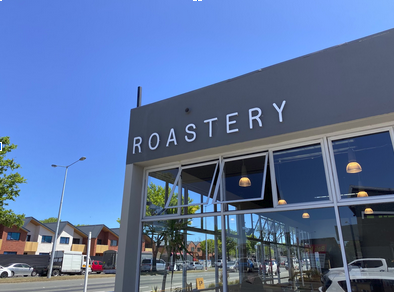 Established in Christchurch in 1995, Prima Roastery is still going strong (much like their delicious coffee) 25 years later. The Sydenham based café and roastery business is big on sustainability: focusing on ethically sourced beans, compostable packaging, and reusable cups that you can rent from the store. Prima were the first café in New Zealand to use compostable packaging for their beans and have been doing so for the past 10 years, but they are still intently focused on closing the loop when it comes to what to do with this packaging at the end of its life.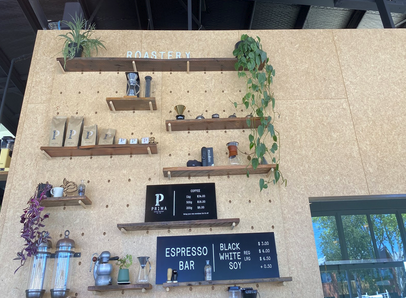 Currently, Prima gathers all of the compostable packaging that has been used in their café and the packaging used by the other cafés they supply in Christchurch and composts everything (along with café food scraps) at a site in Leeston. The coffee they supply to various cafés around Christchurch is delivered in reusable tins, which limits the amount of packaging required in the first place, but any other packaging that otherwise would end up in landfill is happily taken to the compost area in Leeston, closing the loop one bag at a time. Prima is looking for alternative solutions to this composting scheme, and hopes that soon there will be a commercial compost site for even more cafés in Christchurch so it can easily become a common practice to compost as much of the packaging and café waste as possible. For now though, they will do everything they can to reduce the amount of wastage, and solely using compostable packaging that is managed effectively is proving a positive approach.
After their move from Garlands road last year, Prima is now nestled in a cosy spot off Brougham Street, in a large and welcoming space that just begs you to sit down and enjoy a hot cup of coffee while watching the traffic pass by. They offer a wide variety of blends and flavours to suit any palate and you can even grab a bag of beans to take home with you to continue your coffee fix. What's even more special, is they offer a $1 discount when you bring your own container or jar in to fill with coffee, and they are more than happy to grind the beans for you there. This simple but significant service can easily help cut down on plastic waste as you are guaranteed fresh coffee straight from the roasting source, without the extra packaging of other commercial brands.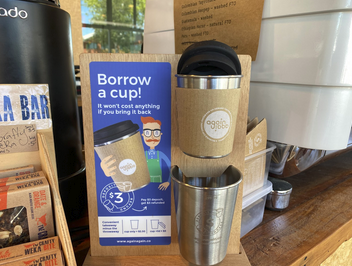 A few years ago, Prima also decided to do away with takeaway coffee cups. Although there may have been some confusion in the beginning, customers easily adapted to this new idea and can now enjoy a coffee in the inviting café or simply bring their own cup for a brew on the go. Prima also offers a reusable cup service through Again Again – where customers are encouraged to rent a cup for $3 which they then return once they are finished with it for a full refund. The cup can then go on to be reused again and again (hence the name!) while ensuring that less plastic takeaway cups end up in landfill. A bold move in this highly caffeinated country, Prima has now been takeaway cup free for four years, which is an impressive feat to say the least!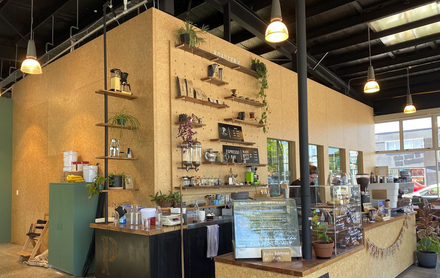 So, whether you are craving a hot cup of smoothly roasted coffee, need to refill your coffee jar with freshly ground beans, or just want to enjoy the atmosphere and support a fantastic local business that is paving the way in sustainable coffee drinking, then Prima has you sorted. Their friendly staff will help you pick the best brew to suit you, and will happily chat about all things sustainability that Prima is getting up to behind the scenes.